The HealthChain Second General Assembly Meeting held on the 31st of May and 1st of June 2023 in Rijeka, Croatia, brought together partners from healthcare organizations, IT companies, and regional ecosystems in a collaborative effort to accelerate digital health solutions. This collaborative gathering focused on strategic planning, knowledge exchange, and transformative discussions to shape the future of healthcare.
During the meeting, participants engaged in vibrant discussions, highlighting key aspects of the HealthChain project. Day one centered around implementing solutions, scaling up strategies, and fostering effective collaboration. Partners shared progress updates, future plans, and explored synergies among regions, all with the common goal of driving impactful changes in healthcare.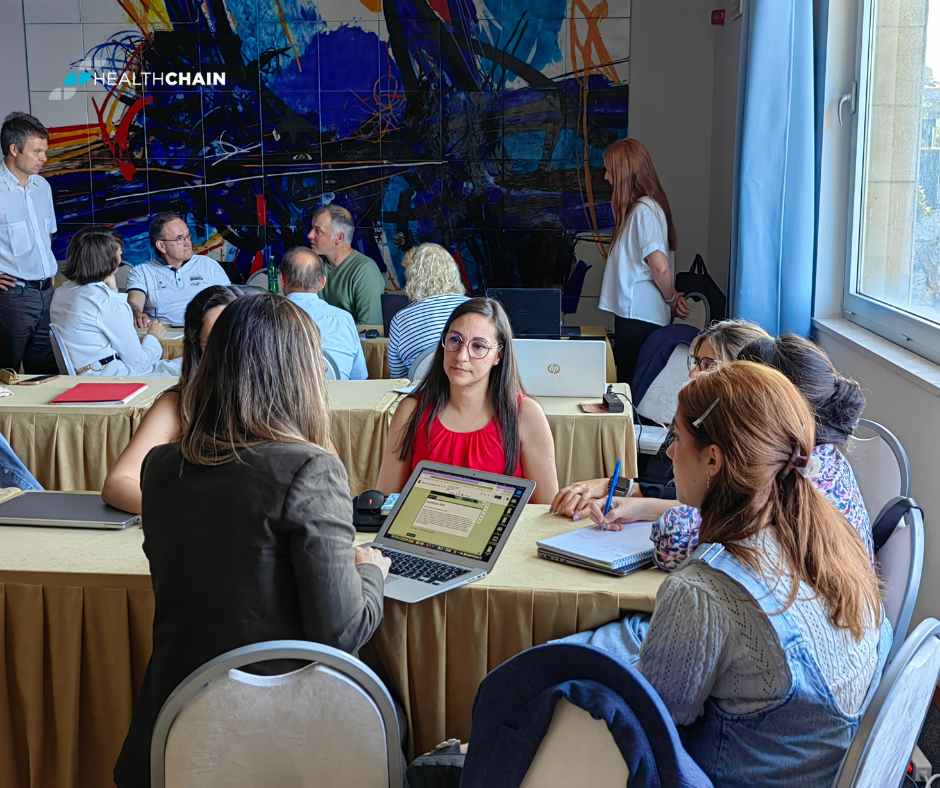 On day two, participants engaged in cooperative discussions focused on delivering high-quality business support to digital health SMEs and enhancing communication efforts among partners. The aim was to address the business support needs of IT companies, collaborate with Ecosystem Supporters, and ensure their competitiveness and scalability. Emphasis was placed on effective communication and dissemination to create a significant impact. The consortium aims to raise awareness and promote achievements through various channels, reaching a diverse range of stakeholders.
The HealthChain Assembly Meeting concluded on a note of inspiration and accomplishment. Overall, the meeting provided an opportunity for participants to reflect on past achievements and plan for future collaboration, with the HealthChain project serving as a key milestone in the continued efforts toward creating innovative and sustainable digital health solutions.
The HealthChain project is funded by the European Union. Views and opinions expressed are however those of the author(s) only and do not necessarily reflect those of the European Union or European Innovation Council and SMEs Executive Agency (EISMEA). Neither the European Union nor the granting authority can be held responsible for them.