HealthChain has entered an exciting new phase where healthcare professionals and patients play an active role in identifying the challenges based on the unmet needs of each Healthcare Organisation. These needs will be addressed through collaborative solutions developed with IT companies.
Identifying Needs at Clinical Hospital Center Rijeka
In a big step forward, the identification of unmet needs has been initiated at a workshop organised by Clinical Hospital Center Rijeka. This process started on September 27, 2023, and will continue until the end of October 2023.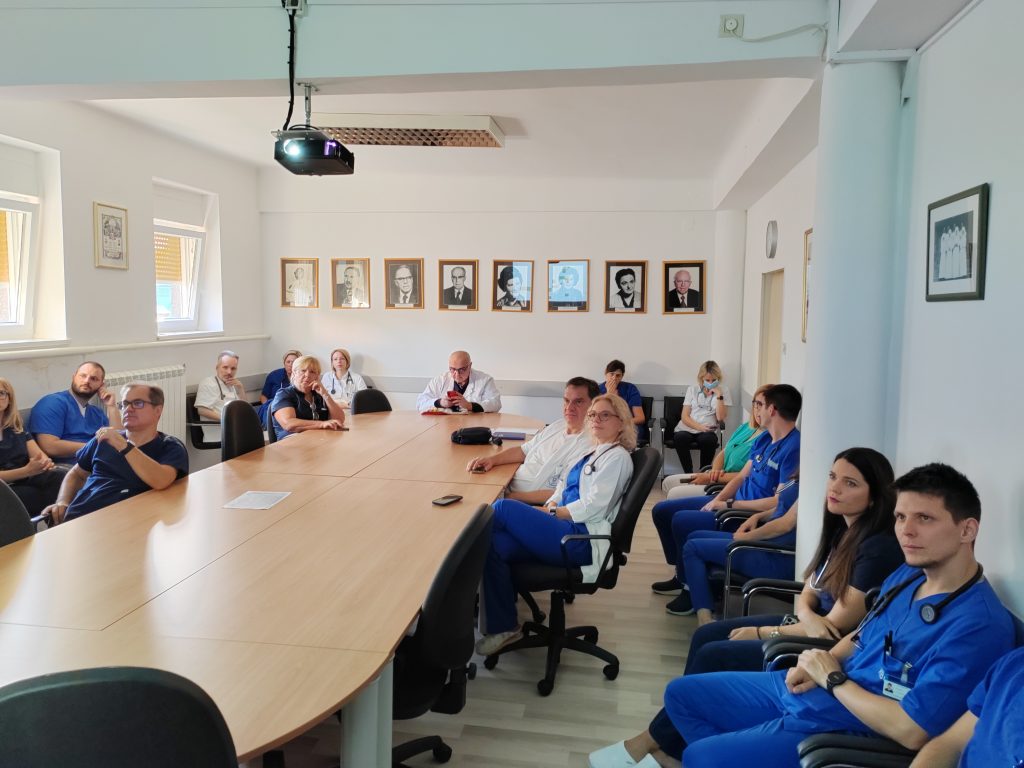 The main goal is to find important clinical unmet needs that can be solved with digital health solutions through collaboration between healthcare professionals and IT companies. Healthcare organisations are identifying two challenges of end users that need attention. Following this, to solve the challenges one SME will be selected from a call for Expression of Interest and the second through the Financial Support to Third Parties (FSTP) procedure. One SME will be local/regional to the healthcare organisation, and another will be from a different consortium region.
Interregional cooperation
By the end of November 2023, the ten most promising challenges (two per region) will be selected. These will be announced in the Expression of Interest call, which is open from December 2023 and runs through the end of January 2023. Also, through FSTP calls for SMEs that will be conducted from February to the end of April. Ten interregional teams, each comprising two SMEs, will be recruited and awarded contracts to develop these solutions in collaboration with healthcare professionals through active dissemination.
The HealthChain project is committed to promoting the digital transformation of healthcare organisations through demand-driven, co-created digital health solutions geared to adoption. This phase marks a significant step toward achieving that objective.
The HealthChain project is funded by the European Union. Views and opinions expressed are however those of the author(s) only and do not necessarily reflect those of the European Union and the European Innovation Council and SMEs Executive Agency (EISMEA). Neither the European Union nor the granting authority can be held responsible for them.